AMERICAN IDOL CONTESTANT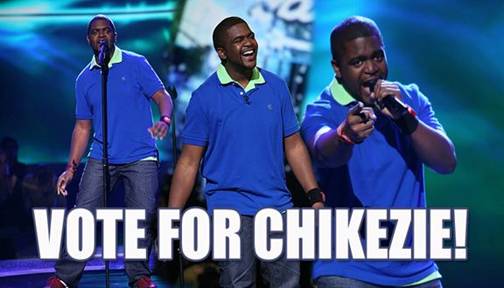 Chikezie on the list of top 6 male contestants!
He is a 22 year-old African American male. Born in Inglewood and raised in Inglewood, CA.
Chikezie thanks everyone for their relentless effort to keep him going on the competition.
He promised he will not let his fans down!
Please watch American Idol and vote for him!
Days: Tuesdays Time: 8 p.m. " Voting Time: Immediately after the show" Channel: FOX 11
From Chikezie Fan Club, World Wide. makehistoryforchikezieeze@yahoo.com
-------------------------------------------------------------