Date Published: 03/28/10
Profile of Chief Nduese Essien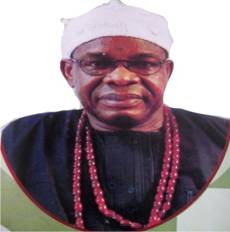 Hon. Nduese Essien
Rt. Hon. (Chief) Nduese Essien was born on February 2, 1944 in Nta Isip-Ikot Ibiok, Eket Local Government Area of Akwa Ibom State.EDUCATION
Young Nduese started his Primary education at Primary School, Usung Inyang Eket in 1950 and passed the First School Leaving Certificate Examination with Distinction in 1957. He proceeded to the Salvation Army Secondary School, Akai Ubium, in 1958 where he passed the WAEC with Grade Two in 1962. He studied for and obtained a Higher School Certificate Examination (HSC) at St. Augustine Grammer School, Nkwere-Orlu, 1963-1964.
As was usual in those days, Chief Essien taught in several secondary schools before entering the Ahmadu Bello University, Zaria in 1969, where he graduated with a B. Sc. Honours in Business Administration in 1972.
He also holds a Diploma in Marketing from the Institute of Marketing, London, and attended several professional courses in Management Development and Training, Personnel Management, Public Relations and Conflict Resolution. He is a member of the Nigerian Institute of Management and Chartered Institute of Administrators.
Hon. Essien's working career dates back to the pioneer days of The Chronicle Newspaper, were he started off as a commercial officer and later as Assistant Advertisement Manager.
In 1974, he joined the College of Technology, Calabar as a Lecturer and by 1979 he resigned to set up a business consultancy practice. His successful managerial attributes saw to the flourishing of his book marketing company, The Student care Services Limited, with head office in Calabar, and branches in the University of Calabar, and the University of Uyo.
Chief Essien has been in active politics from 1979 when became the Public Relations Officer of the NPN in Eket. And at various times took active part in his village, and local government development unions between 1978 and 1998. As a result of his uncommon zeal to hard work and service delivery, Chief Essien was invited by the PDP leaders in Eket to contest in the 1999 elections as member representing Eket, Onna, Esit Eket and Ibeno in the National Assembly. The successes recorded in his first term in office saw to his re-election in 2003.
During his first term, Hon. Essien was the Chairman of the South South Parliamentary Caucus, Member of House Committee on Internal Affairs and Women Affairs. As Caucus Chairman, he initiated the first meeting of South South Governors with members of the National Assembly in March 2000 at Asaba in Delta States, and also led the caucus to campaign for the establishment of the Niger Delta Development Commission, NDDC; payment of derivation; abrogation of offshore/onshore dichotomy and general sensitization of Nigerians on the plight of the oil producing states.
In 2003, he was appointed Chairman of the House Committee on Anti-Corruption, National Ethics and Values, and Chairman of the Nigerian Chapter of the African Parliamentarians Network against Corruption (NIPNAC)
At a continental conference of African Parliamentarians Network Against Corruption (APNAC), held in Nairobi, Kenya in 2003, he was elected Regional Director in Charge of West Africa.
Recently he serves as a member of the National Technical Assessment Committee on the Niger Delta region, and is currently the Chairman of the Eket Federal Constituency Elders Forum.
Chief Essien is married to Chief (Mrs.) Eka Nduese and the union is blessed with three children, a male and two females.