Date Published: 03/26/10
Ebonyi crisis: Mbaise community protests killing of kinsman
...Senator Ucha's recall only panacea to peace, says group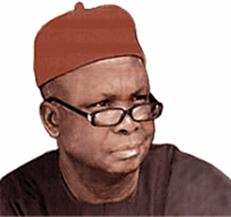 Martins Elechi
The Mbaise community in Ebonyi state has protested the killing of their patron and a prominent Abakaliki-based businessman, Mr. Dominic Ekelaka, by suspected militants in the fratricidal war between Ezza and Ezillo communities in the state.
Ekelaka and many others were killed on Monday when his vehicle ran into an ambush on the Enugu-Abakaliki highway.
The killing coincided with the heightening of a call by a group, Concerned Democrats in Ebonyi, for the recall of senator representing the troubled central senatorial district, Julius Ucha, for what the group said the senator's penchant for fanning the embers of the crisis with the "massive war chest he has stockpiled as chairman of the senate's elitist" committee for works.
However, the distraught Mbaise community in Ebonyi, appealed to the federal government to intervene to avert what they said was fast becoming a national problem, particularly with the recent killing of persons from outside Ebonyi state.
"Our people and indeed other Nigerians and foreigners alike, who ply the road on a daily basis are worried that Abakaliki-Enugu federal highway is today turning into a killing field of sort. We pray that you act timeously to quell the crisis," Mbaise Welfare Union penned the state governor, Chief Martin Elechi. The letter was signed by Chairman of the group, Emmanuel Amuzuo and secretary, Okechukwu Onuoha.
The Mbaise community appealed to Acting President Goodluck Jonathan to take more than a passing interest in the Ebonyi crisis, warning of the possibility of its spilling into neighboring states.
The association appealed to Governor Elechi to come to the assistance of the wife and children of the slain businessman, whose schooling was likely to be disrupted by the breadwinner's murder.
But speaking to Pointblanknews.com, national coordinator of the Ebonyi group, Comrade John Nwambam insisted on Senator Ucha's recall as the only solution to the recurring violence.
"Prior to the outbreak of hostilities between these communities in 2008, they had co-existed peaceful, intermarried, and inter-traded. The question remains why so much bad blood exists today between these communities?" Nwabam posed.
"The truth is that there is somebody somewhere beating the drums of war. And this person, from our investigations is no other than Senator Julius Ucha, who is bent on making the state ungovernable for the pedestrian reason that he believes that he, and not Elechi, should be the sitting governor," he added.
Averred the comrade, "The sheer sophistication of the weapons used for mass destruction in this unfortunate war suggests that a financier with a very deep pocket is involved. We all know that Senator Ucha chairs the senate committee on works.
"Others before Senator Ucha have used the seat to the advantage of their people. Our own case is regrettable, because rather than help attract the very much needed federal attention to Ebonyi, Senator Ucha revels in flying overhead his constituents in a helicopter. This disdain, among other cogent reasons, is why we seek his immediate recall," declared Nwambam.
He added: "One would have expected that, having benefited much as the Speaker of the state house of assembly and being a ranking senator, our distinguished senator would be a peace ambassador among his people. But from his conduct and utterances, it is clear where his interest lies. This interest, we dare say, is inimical to the overall interest of Ebonyians, the reason we want him back."