Date Published: 02/09/10
Plot to kill D/Herald, Publisher heightens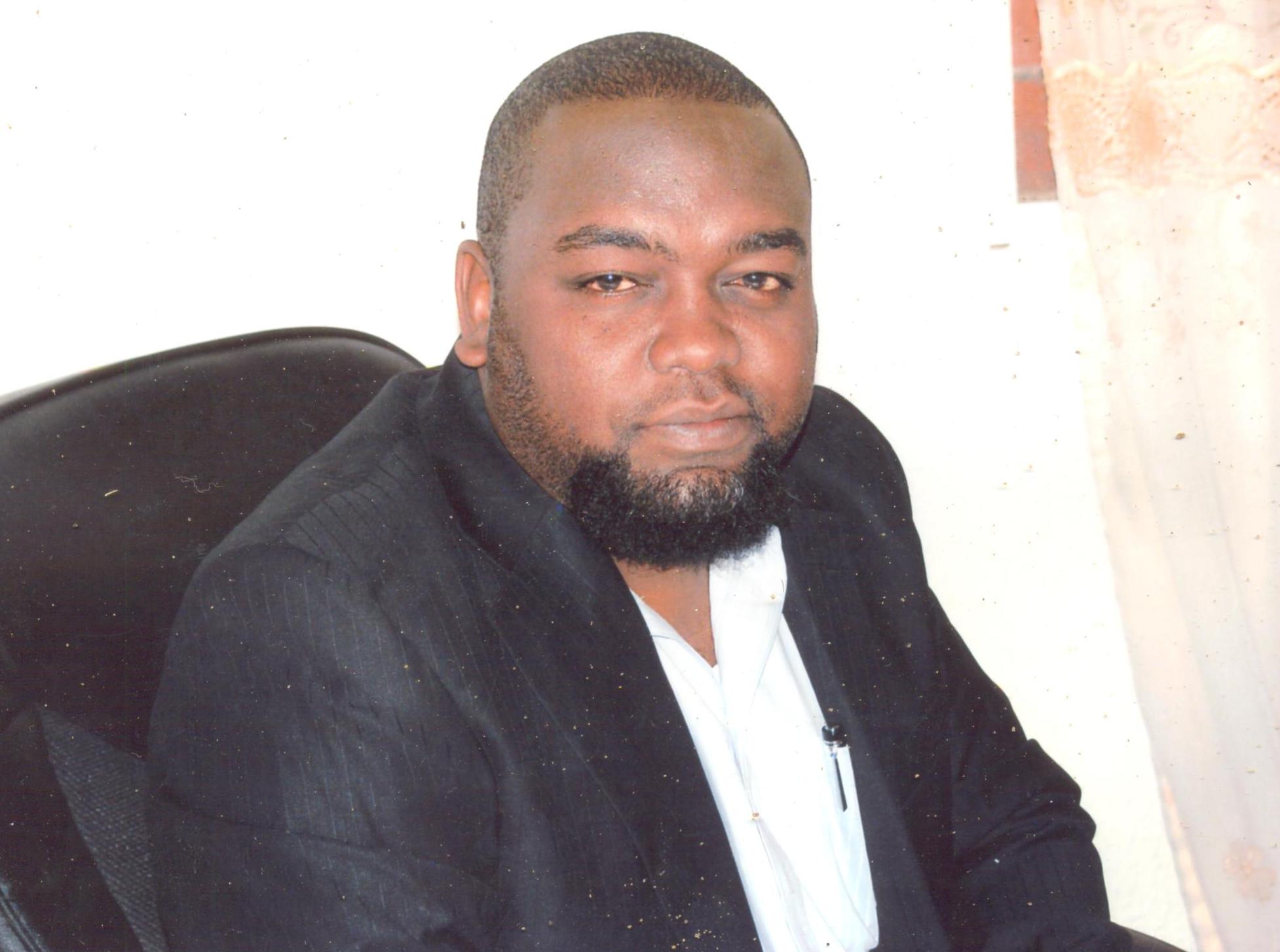 Mamu
From the forgery of the indomitable weekly to serial intimidation, Yobe State governor, his deputy and their collaborators are allegedly all out to cripple DESERT HERALD and assassinate its international award- winning publisher.
By Sonde Abbah
In the writer's job, there in no real pay are pay day,' says a character in the novel, The Madness of Didi, by Obi Egbuna. "For truth is the only employer who expects payment from its employees. Some pay with their lives. Some with their sanity. Some with unrequited love. Others with years of imprisonment."
No one knows that better than Mallam Tukur Mamu. Mamu, winner of last year's USA Congress Special merit award for exemplary services to humility and courage has paid dearly for standing on the side of truth.. Ever since the award-winning publisher came out with his newspaper, DESERT HERALD, some five years ago, his travails have known no bounds. His traducers have not relented in their single-minded determination to deal with him and his paper by all means.
Mamu's only offence is none other than his determination to tell it as it is. To expose corruption and ungodly conducts. For being so audacious and daring, the powers that be, like Truth, expect "payment" from Mamu and his weekly newspaper. Some want him to pay with his life. Some want him to pay with his freedom. Some want him to pay with constant harassment. Or detention. Or imprisonment.
And it so happened that when Mallam Tukur Mamu was in his office penultimate Monday doing his legitimate job, the vultures were circling with glee. From Government House, Damaturu Yobe State they circled with glee. From the police Zonal headquarters in Bauchi, Bauchi State , they circled with reckless abandon. From the Kawo Police station in Kaduna , Kaduna Sate, they circled with unrestrained glee.
At about 5 p.m. on Monday February 8, 2010 they struck. The unsuspecting publisher was visited by two gentleman who turned out to be Police officers in mufti. He was under arrest, they informed him. They had secured a court warrant to haul him to the Zonal Police headquarters in Bauchi, Mamu was informed.
What, the bemused but unbowed Publisher politely inquired, was his crime? He was later informed at the Kawo Police station: The Yobe State government had complained that DESERT HERALD published a story some time last year in which the governor, Ibrahim Geidam, was alleged to have narrowly escaped a poison conspiracy.
"At first, the whole thing seemed like a joke to me", Mamu told this reporter in a brief chat at the Kawo Police station, before he was moved to Bauchi. "You see, the said story had been published long, long ago. Some months later, many other papers published a somewhat similar story. That was, of course, after Governor Geidam himself had publicly stated that a plot to assassinate him had been uncovered, quoting what he called Military Intelligence sources, and so many national newspapers reported the whole thing."
He added: "What is baffling about the whole thing is that the said issue is more or less dead by now, only for them to suddenly raise it, rush to court in a rather clandestine manner and arrange for my arrest. From the look of things so far, it is very obvious that some persons somewhere who probably have an axe to grind with me, are up to something funny."
That was putting it mildly. As the white Hilux van with Kano State registration number (Kano AA 321DKD) sped off with the embattled Publisher that fateful evening, it soon became obvious that the plot to nail him had been carefully scripted from Damaturu through Bauchi to Kaduna , and was now being executed with ruthless efficiency.
Investigation by DESERT HERALD revealed that the ungodly plot was hatched a couple of weeks back when His Excellency, Governor Geidam, reportedly put pressure on his deputy, Engineer Danlami Bello Ali, to "do something decisively" concerning what he was said to have branded 'these boys' persistent trouble," apparently referring to DESERT HERALD's unbending expose on his administration's unprecedented corrupt indulgence and impunity.
Apparently desperate to please his boss, Ali, younger brother of Yobe's immediate past governor, swung into action. He was said to have reached out to the assistant Inspector General of Police (AIG) in charge of Zone 12, Bauchi. Incidentally, the said AIG had held sway in Yobe State when the late Mamman Ali (the incumbent deputy governor's brother) was Yobe's State's helmsman.
According to a reliable source, "This man (AIG) was very close to the then Governor Ali and the present deputy governor, Engr. Danlami Bello Ali, under pressure by his boss (Geidam) decided to use his brother's relationship with the AIG to go for your (DESERT HERALD's jugular.
"You know, though everybody knows that Engr. Danlami has his secret plan to succeed Geidam either by hook or crook, so he decided to use this as a golden opportunity to please his unsuspecting boss, even if only to hoodwink him into believing that he is a loyal deputy."
It was gathered that the deputy governor allegedly "deployed" an intimidating sum of money into what was termed "operation get Mamu and DESERT HERALD at all costs". Armed with this war chest, he reportedly found a willing ally in the Zone 12 AIG who, by the way, is inching closer to his retirement. To add to the anti-Mamu sentiment, the police are said to be mad with DESERT HERALD over our recent Special Report on the Jos mayhem, in which their questionable roles in that tragedy were graphically highlighted.
Little wonder, everything was done to make life nasty for their captives. Indeed, Mamu and the company's staff who accompanied him, Rabo Aliyu, tasted the unfriendliness of the law enforcement agents. The Hilux van used in conveying them was so faulty that a journey that ought to take only a couple of hours stretched interminably. So much so that they had to sleep at the Toro Police station before proceeding to Bauchi.
"At Toro they insisted that I should be kept in a cell where common criminals are being kept." Mamu disclosed to this reporter. "I slept for the better part of the night in an appalling condition … they did not make any arrangement for food or even drink. I took only a cup of tea which I bought for myself from a local vendor, early the following morning."
If Mamu and Aliyu thought their ordeal was over, they were soon proved wrong. Because of the poor condition of the van, they spent a total of 12 hours on the way to Bauchi. Aside from that, the officer in charge of their arrest was said to be so unprofessional that he reportedly exposed them to unnecessary danger.
For instance, right in the middle of the night and in a thick bush for that matter, the vehicle was stopped while the police officers received instructions "from above."
Later in the morning the officer in charge of the operation instructed the driver to stop in a certain village so that he would purchase some firewood. After that the firewood had to be taken to his house in Bauchi. Only after that were Mamu and his employee were ferried to the Zonal CID (Zone 12) office.
Expressing his feelings over the incident, Mamu told this reporter that he was "uncomfortable over the whole thing," Hear him: "I have been arrested before severally by the police for the common cause, but not this is the first time they exposed me to avoidable danger. Honestly, I have never heard of a situation whereby a police officer had to take one to his house in order to deposit firewood there before proceeding to their station."
DESERT HERALD gathered that it was all part of the deliberate ploy to make life uncomfortable for this paper and its publisher. Deputy Governor Danlami Ali along with the Mai Potiskum reportedly forwarded a petition to the Inspector General of Police in which they cried foul over the report alleging that Geidam had survived a poison conspiracy. Spurning the fact that Geidam himself had subsequently confirmed that the Directorate of Military Intelligence (DMI) purportedly produced a security report which buttressed the assassination attempt, they were said to have vowed to 'fix' Mamu once and for all.
According to an insider, "Their plan is to eliminate the 'troublesome man,' as they called him, by all means as well as to cripple his paper. When they realized that DESERT HERALD has continued to survive even without government's patronage in terms of Adverts and the like, they vowed to use every resource at their disposal to fix him at all costs. What I cannot tell you for obvious reasons, is how and when the so-called 'fixing' will be executed, and by whom."
In fact, this is not the first time Mamu has had to fight for his dear life. Whereas the allegation of "criminal conspiracy and deformation of character" leveled against Mamu by the Yobe power wielders, received immediate response, little or nothing has been done about the petitions the same Mamu wrote to the Police recent times over palpable threats to his life.
One of such petitions was entitled "Threat To My Life, Plot To Raid My Office And Residence And Plan To Use The Court And Police To Obtain Search Warrant To Implicate And Prosecute Me By The Police' The petition was acknowledged by one ACP Murtala U. Mani, Principal Staff Officer to the IGP, in a letter dated June 25, 2009 and with reference number CB; 700/IGP. SEC/ABJ/VOL. 320/615 (see box).
Another petition written by the publisher to the police chief was entitled: Threat To MY Life And An Attempt To Assassinate Me By Governor of Yobe State". Dated April 1, 2008, the petition was acknowledged by one DCP Austin Obaedo, Principal Staff Officer to the IGP in a letter with reference number CB: 7000/IGP. SEC/ABJ/VOL. 232/60 and dated April 3, 2008. Also, another petition dated November 14, 2008 and entitled: Notification of Forgery of Our Paper, alerted the IGP to the fact that that week's edition of D/HERALD had been forged by some unscrupulous persons, particularly within the Yobe –Borno axis.
"The publication which was forged had our official masthead, colors, logo, address and editorial staff (list), was sold on newsstands with the intent to deceive unsuspecting readers and the general public that it was from us and therefore authentic," Mamu stated in the petition, which was acknowledged by the IGP's Principal Staff Officer, CP Austin Obaedo, in a letter dated November 20 2008. "Our prayer here Sir, is that you must use your good office to investigate, apprehend and possibly prosecute the culprits with a view to forestalling future reoccurrence. And since we may not at the moment understand the motive for their action, we pray for protection and totals understanding of our plight."
To Mamu's dismay, no such "protection or understanding of our plight" has been forthcoming; at least not from the law enforcement agencies. Meanwhile, his traducers' petitions against D/HERALD usually get attended to with immediate effect. Last year, for instance, both Kano State government and the First Lady, Turai Yar'adua, masterminded Mamu's arrest and detention in quick succession. In the height of the relentless onslaught against the indefatigable Publisher and his company, his traducers went to the extent of sponsoring stories to the effect that he had been declared wanted and/or detained by the police, even when no such thing had happened as at that time.
This time around, the weekly newspaper's foes seem to be going for broke. Confidential information at our disposal has it that Mai Potiskum, Alhaji Bubaram Wuriwa, and his tribesman Engr. Danlami Ali, have allegedly become the latest arrow-heads of the Pull-Him-Down-by-all-means exercise, with Governor Geidam said to have assured them that "money is no problem."
"As part of the enemies' well scripted plot, your (D/HERALD's) head office may be burnt down in due course with a view to rendering the company comatose," a source close to Government House, Damaturu, who pleaded anonymity, told this newspaper. "Also the possibility of having Tukur Mamu put out of circulation for as long as possible, by manipulating the police and courts, have been duly considered and should that ploy fail then the last option- getting rid of the man whom they call a dangerous and troublesome guy- is bound to be resorted to."
But Mamu, though pummeled from the left/ right and centre, remains unbowed. "Tell my staff, our readers and well wishers as well as the general public that the struggle continues," he declared in a brief phone chat with one of his employees last Tuesday. "Regardless of what ever they try to do to me due to the intimidating reputation D/HERALD has gained in resent timed, we shall not compromise. Insha-Allah I shall emerge from this travail stronger and more committed to the common cause, Amin."
When contacted by the Protection Rights of Journalists of Africa about the role of the Yobe governor in the messy affair, the governor's Director of Press, Abdullahi Bego, who Mamu was instrumental to his appointment by late Mamman Ali, denied ever knowing the DH publisher. He said he has to seek for permission before responding. But when he was asked whether he is aware of the arrest, he acknowledged with hesitation that the Yobe government had prior knowledge.