EFCC's Report: How Odili looted over N100 billion Rivers fund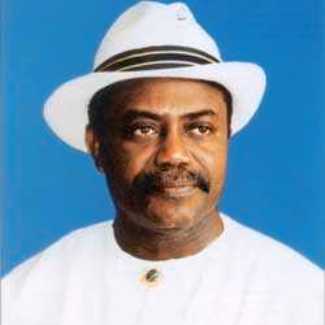 Peter Odili
Full Text Of The EFCC's Report That Scuttled Peter Odili's ambition. The Report Was Addressed To President Olusegun Obasanjo By EFCC's Chairman, Nuhu Ribadu.

THE INTERIM REPORT ON THE INVESTIGATION OF A CASE OF ALLEGED CONSPIRACY, ABUSE OF OFFICE, FRAUDULENT CONVERSION OF PUBLIC FUNDS, FOREIGN EXCHANGE MALPRACTICE, STEALING AND MONEY LAUNDERING

Your Excellency,

Over the past several weeks, the Commission received numerous petitions against the Executive Governor of River State, Dr. Peter Odili and some officials of the State.

The following report is prepared below to update you on the context, content, and full ramifications of the investigation against Dr. Peter Odili, Executive Governor of River State, and Mr. Arumemi-Ikhide, a business associate of Dr. Odili.

Your Excellency, this is=2 0for your kind review.
Most respectfully,
Nuhu Ribadu
Executive Chairman
INTRODUCTION
In line with its statutory mandate, the Commission received and responded to numerous petitions against the Executive Governor of River State, Dr. Peter Odili and some officials of the State in the past several weeks. After careful investigations, major findings were made with severe implications of fraud, conspiracy, conversion of public funds, foreign exchange malpractice, money laundering, stealing and abuse of oath of office.

2.0 Facts of these of Petitions:
The petitioners stated that they carried out a private investigation into government looting of the treasury of Rivers State by Governor Peter Odili and alleged amongst the following:

i. That the sum of =N=24.6billion was used by the government of Rivers State at various times to build gas turbines as part of its Independent Power Programmme yet the people of the State could not enjoy uninterrupted power failure.

ii. That this elaborate electricity project was executed without appropriate legislation by the State House of Assembly in flagrant abuse Constitutional requirements.

iii. Th at the contractor behind the scam is Mr. Johnson Arumemi-Ikhide, the proprietor of a number of companies prominent among which are: Rockson Engineering Company Limited, Arik Air, etc.

iv. That the Government of Dr. Peter Odili had several financial dealings amounting to about N3.5 billion Naira with Rockson Engineering Company Limited long before the company was incorporated on 16 th May, 2000.
v. That Rockson Engineering Company Limited was involved in a number of fraudulent procurement of Iveco buses and Ferryboats for the State at the instance of the State Governor, Dr. Peter Odili.

vi. That the same Rockson Engineering Company Limited, with its star quality business leverage, curiously has only two directors which are Mr. Johnson Arumemi-Ikhide, and his wife, Mrs. Mary Ehiomome Arumemi-Ikhide.

vii. That between December 2005 and January 2006, the sum of over N1 billion was disbursed by Dr. Peter Odili to members of the Rivers State House of Assembly in the name of 2004 Constituency Project that were never executed.

viii. That there has been illegal diversion of Local Government Councils' funds by Rivers State Governor, His Excellency, Mr. Peter Odili to the tune of =N=4,351,555,000.00

ix.=2 0That various illegal diversions of funds from the various State Government accounts were done by the Governor and officials of the State, sometimes through Rockson Engineering Company Limited.

x. That the siphoning of government funds was also done through the State Ecological Fund accounts where =N=176million was collected by Mr. Goodlife Ben, the Accountant of the Government House and =N=34million by one Mr. Vernon.

xi. That the Governor voted and procured two jets and one hundred vehicles committed to his Presidential campaign, as he did not raise any fund from the public for the campaign.
xii. Lastly, the Petitioners called on the Commission to check these frauds.

3.0 Investigation
The Investigating Team commenced full work into the allegation enumerated above by inviting the principal officers of the State that were implicated. The officers invited were the Commissioners for Finance, Local Government and Works, Messrs Kenneth Kobani, Mella O. Oforibika, and Arc Ucheowaji J. Urombo respectively. The Accountant General of the State, Mr. Geoffrey Senior Jaja, was also invited and they all volunteered written statement.

Mr. Johnson Arumemi-Ikhide, the Chairman of Arik Air Nigeria Limited among several other companies like Rockson Engineering Ltd, Ojemai Holdings Limited, etc20were also invited and volunteered statements. Searches were conducted in the offices of Arik Air Nigeria Ltd. and Rockson Engineering Company Ltd. in Lagos and Port Harcourt respectively. Some documents relating to contracts and foreign exchange transfers were found and retrieved for analyses. Letters have been dispatched to banks to avail the Commission documents and statements of the State and Local Government accounts of Rivers State, of some companies and of individuals. Some banks have forwarded statements and documents, which have been analysed/examined.


4.0 Findings
Based on the investigation carried out so far, the following facts were revealed.

i. Mr. Johnson Arumemi-Ikhide, the Chairman of several companies, is a major contractor to the Government of Rivers State. He was awarded several contracts by the State Government including the Independent Power Programme (IPP), Supply of buses and cars, etc.

ii. Prior to becoming a major contractor to the State Government in 2000, Mr. Johnson Arumemi-Ikhide was a shareholder of, and an Executive Director in, Negris Engineering Nigeria Limited. He worked for the company for over eighteen (18) years before leaving the company, as a result of misunderstanding with the other management staff, to form Rockson Engineering Nigeria Limited in 2000.

iii. While he was still with Negris, he provided an interface between Negris and Rivers State Government during which two major contracts were secured for the company. The contracts were the supply and installation of generating sets and transformers worth =N=401,016,101.00. The other contract was the supply, construction and installation of turbine power station worth =N=4,256,076,000.00 in 2000.

iv. The second contract was about 60% completed when Mr. Johnson Arumemi-Ikhide left Negris and suddenly became the consultant to Rivers State on the same contract using his then newly formed company, Rockson Engineering Company Limited. The remaining payment for the Negris contract were routed through his company where the sum of =N=734,764,749.00 is yet to be remitted to Negris.

v. The incorporation of Rockson Engineering in 2000 immediately he left Negris marked the beginning of siphoning huge government funds that run into several billions of naira through gas turbines contract scam.

vi. Rivers State Government diverted the sum of =N=30,031,446,589.70 at various times to account number CA6010914407 at zenith Bank Plc belonging to Rockson Engineering Company Limited just between January 07, 2004 to December 06, 2006.

vii. Investigation also revealed that Rockson Engin eering Company Limited has several bank accounts with Bank PHB Plc, Sterling Bank Plc, United Bank for Africa (UBA) Plc, First Bank of Nigeria (FBN) Plc, Intercontinental Bank Plc and Union Bank of Nigeria (UBN) Plc. These banks were involved in the inflated contracts between Rivers State Government and Rockson. The statements of accounts from these banks are being awaited to ascertain the magnitude of the inflows of the State Government funds into these
accounts.

viii. Further investigation disclosed that Dr. Peter Odili curiously approved the remittance of $250,000 to a London-based Swiss Ver Finance, as an arrangement fee for the purchase of two gas turbines transmission towers and accessories.

viv. Mr.Johnson Arumemi-Ikhide has a long-standing relationship with the Governor of Rivers State, Dr. Peter Odili dating back to middle eighties. He served as an interface between Negris and Rivers State Government. He used one of his companies, Ojemai Investment Ltd to acquire a property at No. 67 Trans Amadi Industrial Layout belonging to UTC Nigeria Plc.for the private hospital called Pamo Clinics and Hospitals Ltd, belonging to Dr. Peter Odili the Governor of Rivers State at a cost of =N=200million.

ix. Investigation revealed that funds were diverted from Rivers State Government Account to Rockson Engineering Limited, where it was transferred installmentally between March 2005 to November 2006 from Bank Account Number 6571020007472 with Union Bank Plc. to the following Companies:
a. Alpha System
& Commodity Co. Ltd = N=3, 957,734,700.00
b. Sea Petroleum
& Gas Co. Ltd. = N=6,623,940,500.00
c. Peg Magrect
Shipping & Trading Ltd. =N=638, 320,000.00
d. Wopat Nig. Ltd. =N= 276,100,000.00
e. Dairy & Live-
Stock Ltd. =N=281,000,000.00
f. Arula Investment =N=330, 000,000.00

Total =N= 12,107,105,000.00


It is important to know that investigation has established that all the money was used to purchase foreign exchange which was exported out of the country.

x. It was revealed that the sum of =N= 2,547,300,000.00 was diverted from Government House Zenith Account No. 6010916589 between September 05 and November 06 to one Emmanuel Nkata, a personal staff of the Governor working at the Rivers state liaison office Abuja. All withdrawals were in cash and without any official transaction and documentation.

xi. It was revealed that the contract for the construction of the River State High Court was bidded at =N=2,582,000,000 but was awarded to one Company called Mega Trend investment company Ltd .. at the value of =N=3,4000,000,000 thereby inflating it by =N= 818 Million in violation of the Due Process requirement of the government.

xii. It has also been discovered that a parallel account called account 2, a/c No. 0130215431600 was opened with UBA PLC in the name of Rockson Engineering. From 2001 when the account was opened to 2002, the sum of =N=12,064,988,787.61 was paid into the account from Rivers state Government. Interestingly, Mr. Arumemi-Ikhide denied knowledge of the existent of this account. So far, the sum of =N=12, 059,602,734.20 has been withdrawn from the said account. This is clear evidence of direct looting of the treasury of Rivers state.

xiii..That Government Funds were diverted to the purchase of various vehicles between January 2005 and June 2006 from various car dealers using Government House account number 6010916587 with Zenith Bank as follows:
a. Peugeot Automobile - #424,474,681.75
b. Cosharis Motors - #166,500,000.00
c. Stallion Motors - #230,500,000.00
d. Ningi Motors - # 75,125,000.00
e. Noble Motors - #39,970,062.25
f. Elizade Motors - #135,700,000.00
g. Inej Mic Automobile - #39,875,000.00
h. Kaara Motors Limited - #6,862,500.00
i. Globe Motors Limited - #18,250,000.00
j. Icon Motors Limited - #7,250,000.00
Total = #1,104,008,304.00
This was unquestionably a ploy used to siphon public funds by the Governor, as no Government House can accommodate vehicles purchased with this a mount of money.

xiv. It was further established that Rockson Engineering Company Limited transferred over $120million through JM/JEM Air and one Thomas Eggar, a lawyer in the UK, to various bank accounts overseas. Over GBP2million and EURO 1million were also transferred overseas in the same manner. These transfers were done between January and November 2006. It is important to note that all the naira denomination of these transfers were direct lodgements originating from Rivers state Government accounts.

xv. It has also been established that Mr Arumemi-Ikhide the business partner of the Rivers State Governor, is the owner of ARIK AIR LIMITED. He used monies received from the Rivers state Government to acquire all the assets and aircrafts of the company estimated to be worth over =N= 25billion.

xvi.The Political and business relationship between Dr. Odili and Mr Arumemi-Ikhide has become more obvious since the former's declaration to run for the Presidency. Investigation conducted at various hotels such as Transcorp Hilton, le Meridien, Sheraton etc in Abuja revealed that the Odili campaign organization made bookings worth =N=130 million through his campaign management team. The money came directly from the accounts of Arik Air Ltd. The origin of the money is linked directly to Mr. Arumemi-Ikhide for Dr. Odili's campaign.


CONCLUSION.

From the investigation thus=2 0far, it is abundantly clear that the Rivers State Governor, Dr. Peter Odili, is using Mr. Arumemi-Ikhide and his Rockson Engineering Company Ltd as a front and a crony for the systematic looting of the treasury of the Rivers state Government.

The result of this relationship reveals that over =N= 100billion of Rivers State funds have been diverted by the Governor Dr. Odili using Mr. Arumemi- Ikhide and his related companies.

Your Excellency, I must also let you know however, that this Investigation is still apace and that further developments will be communicated to you accordingly.