Date Published: 12/09/09
Femi Fani-Kayode- Separating the Wheat from the Chaff By Emmanuel Ajibulu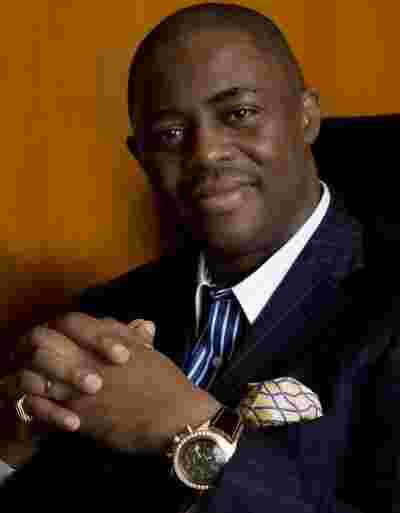 Fani Kayode
One cannot overemphasize the importance of quality reporting when conveying facts and opinions in order to enhance and ensure accurate information dissemination. Before going any further I would like to give kudos to all those highly respected professionals who have undoubtedly excelled in this respect and who have added value to the practice of journalism in Nigeria. Some of the names that one ought to mention in this respect are Olusegun Osoba, Chief Raymond Dokpesi, John Momoh, Sam Amuka Pemu, Babatunde Jose, Gbolagbo Ogunsanwo, Adebayo Williams, Akin Osuntokun, Ndukka Obaigbena, Gbenga Adefaye, Dele Momodu, Kunle Oyatomi, Mike Awoyinfa, Debo Adeshina, Yussuf Olaniyonu, Simon Kolawale, Sam Nda-Isaiah, Steve Ayorinde, Ademola Babalola, Eniola Bello, Reuben Abati, Eze Anaba, Bayo Onanuga and Dare Babarinsa just to mention a few.
Arguably, some online media owners too are equally gaining prominence in their thorough investigative works and indepth analysis about what is news in the society especially in the areas of political highhandedness, financial crimes, and other official excesses etc. The likes of Saharareporters.com, huhuonlin e.com , elendureports.com , pointblanknews.com , sharpedgenews. com , African Searchlight , 9jabook.com , African Examiner, Ukpaka Reports, Villagesquare, ThewillNigeria.com etc, would therefore not be underrated in that category. These mentioned veterans both in the print, electronic and online media have afforded the fourth estate of the realm the opportunity to take its pride of place in the scheme of things. We all should be very proud of them. Be that as it may, the societal watchdog (media), for just a tiny minority of unscrupulous elements that are active within it, is sometimes used as a tool for political leverage, destruction, character assassination, historical revisionism and societal control. Most media practitioners in Nigeria see the media as the voice of conscience where facts are sacred and opinion is cheap. However to that tiny handful it symbolizes nothing but a commercial enterprise where falsehood, distortion and deceit are deployed for propaganda and tilted news- all for a price. We must celebrate and encourage the former and larger group and we must also do our best to discourage and expose the excesses of the latter and smaller one. It is for this reason that I have decided to write a series of factual articles about the newly emerging leaders of Nigeria and those that are likely to play a key and significant role in the future of our nation. We must at least attempt to separate the chaff from the wheat.
For the establishment of the much sought after new Nigeria, I have no doubt that the robust achievements and virtues that are manifest and inherent in some of the newly emerging leaders of a new generation of Nigerians such as Babatunde Fashola (SAN), Usman Bugaje, Nasir El Rufai, Femi Fani-Kayode, Nuhu Ribadu, Charles Soludo, Dimeji Bankole, Oby Ezekwesile, Ngozie Okonjo-Iweala, Abubakar Umar, Olissa Agbakoba and a few others can drive that process of paradigm shift in our country. With well exposed and well educated men and women like this in the power equation and in the quest for power in Nigeria I am convinced that there is a future for our country. Today I will focus on one of these newly emerging leaders and perhaps the one, with the possible exception of El-Rufai, that elicits the greatest passion from those who either love him or hate him. That person is David Oluwafemi Adewunmi Fani-Kayode, son of the late and distinguished Deputy Premier of the Western Region of Nigeria, Chief Babaremilekun Adetokunboh Fani-Kayode Q.C, S.A.N, C.O.N.. The records show that Femi Fani-Kayode started his primary school education at the age of 8 at Brighton College, Brighton in the United Kingdom after which he went to a prestigious boarding school called Holmewood House Preparatory School in Tunbridge Wells,Kent, South-East England. After distinguishing himself in prep school he gained entry into the famous Harrow School in Harrow on The Hill, United Kingdom and later on into Kelly College in Tavistock, U. K, where he completed the rest of his public school education. In 1980 Fani-Kayode proceeded to the prestigious School of Oriental and African Studies, where he graduated with an LL.B law degree in 1983. He gained entry into Cambridge University where his grandfather, his father and his older brother, Akinola had all previously read law. At Cambridge Fani-Kayode matched his father's score in his final exams by also getting a very high upper second in his post graduate LL.M degree in 1984. After finishing from Cambridge he went to the Nigerian law school and in 1985 was called to the Nigerian Bar. In 1993 he decided to go back to school to study theology at the Action Faith Bible Seminary in Accra, Ghana. In 1995 Fani-Kayode bagged a degree in theology from that famous institution. There can be no doubt that Fani-Kayode conspicuously showed signs of rare courage and distinct traits of leadership very early in life. This was reflected by the fact that in 1987 he set up a group called the "September Club" which was a truly national group made up of some of the brightest and the best new breed politicians and young professionals in Nigeria at that time. In 1988 he was elected leader of that group and in 1989 he was elected the National Youth leader of the the Chief Emmanuel Iwanyanwu-led Nigerian National Congress, the leading political association of that day. In 1990 he was appointed as Chief Press Secretary to Chief Tom Ikimi, the first National Chairman of the National Republican Convention (N. R. C) and then later in 1991 as Special Assistant to the highly respected Alhaji Umaru Shinkafi, former head of the Nigerian Security Organisation (NSO) and the leading presidential aspirant of the party. This is where Fani- Kayode learnt about the nitty gritty of Nigerian politics.
In 1996,disturbed by the massive oppression and persecution that the Yoruba people of south-western Nigeria particularly were being subjected to by Gen. Sani Abacha's military junta, Fani-Kayode went into self-imposed exile and pitched his tent with the National Democratic Coalition (NADECO) abroad where, from Accra, Ghana, together with the likes of the Oxford-trained lawyer Chief Tunde Edu and others, he played a very active role in the fight against Abacha and for the restoration of democracy in Nigeria. He eventually came back to Nigeria in the year 2001 and in that same year, through the auspices of his close friend and the Special Adviser to President Olusegun Obasanjo, Chief Akin Oshuntokun, he met President Olusegun Obasanjo. According to Fani-Kayode Obasanjo encouraged him about the future of Nigeria and rekindled his faith in the possibility of a truly united and new Nigeria.
In 2002 Fani-Kayode became one of the pioneers of the famous Progressive Action Movement (PAM), a very strong and visionary political movement of intelligent, young, new and dynamic politicians. In 2003 Fani-Kayode was appointed by President Olusegun Obasanjo as a member of his Presidential campaign team for the 2003 Presidential election. After President Obasanjo won that election Fani-Kayode was appointed as Special Assistant on Public Affairs to the President of the Federal Republic of Nigeria. He effectively became Obasanjos key spokesman and his number one defender and champion. Since then he has been highly celebrated in the country by those who support and admire Obasanjo due to his total loyalty and commitment to the former President and his courageous submissions and commentaries. Fani-Kayode is also widely acknowledged as being one of the most brilliant and formidable debaters of his generation. He is a powerful, passionate and persuasive public speaker. In 2006 he was appointed as the Honourable Minister of Culture and Tourism. That same year after a minor cabinet re-shuffle he was re-deployed to the Aviation Ministry as the Honourable Minister of Aviation where he did an excellent job by bringing to an end the terrible cycle of plane crashes (five in one year) that took place in Nigeria just before he came into that office and by introducing a number of far reaching reforms which are of tremendous benefit to the aviation sector up until today.
On the stoppage of the plane crashes he put this achievement down to the fact that he firstly insisted on full compliance with safety and security standards in flight operations in the country (and imposed strict sanctions when this was not done). Secondly he put in place an excellent, dedicated and loyal team of personal staffers whom he took with him to the Ministry of Aviation when he went there. And thirdly (and most importantly of all), divine intervention, which he claims came as "a consequence of continuous and deep intercession by the most dedicated and selfless group of prayer warriors that I have ever come across in my life. They prayed for those horrific crashes to stop and they stopped. God answered those prayers and the blood of innocent Nigerians stopped flowing in unnecessary and avoidable plane crashes. Considering the forces that wanted the crashes to continue, this was a miracle that was second to none. We must give thanks to God"(The Christian Explorer Magazine,2007). Again Fani-Kayode increased the capital base of domestic airliners in Nigeria in order to ensure bigger, safer and stronger airlines in the country and he also fought corruption by exposing a massive N6. 5 billion naira ($55, 000, 000 usd) fraud that took place in the aviation sector just before he came in. For this Fani-Kayode was widely acknowledged and commended but he also earned himself many powerful enemies. As Minister of Aviation he also insisted that Nigerians should be treated with dignity, fairness and respect by all foreign airline operators. He did this with ruthless zeal and the the foreign airliners complied fully whilst he was in office. Again as Minister of Aviation he ensured that the largest, most advanced and most sophisticated domestic airport terminal (MM2 Domestic Airport Terminal in Lagos) which was owned and buit by his colleague, Cambridge-trained lawyer and businessman, Dr. Wale Babalakin S.AN , was not only built and completed but was also fully commissioned and made functional under his watch as Minister of Aviation.
This was despite immense opposition to the project from the more retrograde and conservative forces within the aviation sector and the country. This was a great achievement on the part of Fani-Kayode and an excellent example of the public and private sector partnership policy which was one of the hallmarks of the Obasanjo administration. This airport terminal is undoubtedly the largest and the best equipped domestic airport terminal on the African continent and is certainly the best terminal (whether it be international or domestic) in the whole of Nigeria. On June 30th 2008 Femi Fani-Kayode was invited to appear, together with all the other former and serving Aviation Ministers in Nigeria, before the Senate Aviation Committee to defend, explain and give an account of their tenure as Ministers of Aviation. Fani-Kayode was articulate, factual and accurate at the public hearing, substantiating his forceful assertions with facts, figures, documents, bank statements and due process certificates for every contract that he awarded. He also proved that he left an unprecedented and staggering N7. 2 billion ($60, 000, 000 usd) in the accounts of the ministry's special intervention fund by the time he left office. He submitted a detailed analysis and report on the problems of aviation in Nigeria (see memo titled:"My Mandate at the Ministry Aviation" http://www. aviationsquare.org ) to the committee and his submission shed a lot of light on the workings of the aviation sector and even exposed what he referred to as "a vicious blood cult" within that sector. Femi Fani Kayode assisted the Senate Committee in its work by providing essential documents and explanations on virtually every question that he was asked. He did an excellent job at the public hearing (see C. D. of the Senate Aviation Committee public hearing 2008) and was given commendation and applause by many of those that witnessed the proceedings.
Of particular interest to many members of the Nigerian public today are his days at the Presidency. Without mincing words whilst he was in charge of Public Affairs at the Presidency Fani-Kayode was President Obasanjo's chief ideologue. He was loved, respected and admired by those who supported Obasanjo but he was intensely disliked and feared by those who opposed him. This was as a consequence of the passionate and aggressive way in which Fani-Kayode took on Obasanjo's many traducers and defended the President. The office of Public Affairs within the Presidency had effectively become a shadowy and powerful weapon of war in Obasanjo's arsenal whilst Fani-Kayode ran and headed it. He reported directly to Obasanjo and he was regarded by the President more as a trusted son rather than an aide. For this he paid a price and he often admitted the fact that his job at Public Affairs had cost him many friends and relationships. During the Senate Ministerial screening session in 2006 when he had to appear before the whole of the Nigerian Senate in order to be screened before his nomination as a minister could be confirmed, he shed some light and offered some explanations on his role as Special Assistant to Mr. President on Public Affairs. When asked about the fact that he attacked and hurt many Nigerians as a result of his defense of Obasanjo and whether he had any regrets about doing so, He said the following: ''President Obasanjo is a great man and I have no regrets about doing my job effectively though I do regret it if anyone was hurt in the process. I was simply doing my job and if I wasn't prepared to do it I would not have taken the job in the first place. I did not wish to hurt anyone and I do not believe that anyone should take whatever may or may not have been said personally. If I did hurt anyone then I am deeply sorry and I hope that they will find it in their hearts to forgive me as I have found it in my heart to forgive them for what they have said about me and Mr. President. Many of those that I clashed with and joined issues with on behalf of President Obasanjo were either old friends of mine for whom I had , and still have , tremendous respect or those that I have always looked up to from the day that I was born. But I had to do my job and my job was to defend Mr. President night and day and take on his enemies and detractors. Even though he is not an angel President Olusegun Obasanjo is the most vilified , misunderstood and misrepresented leader in Nigeria today and yet this man not only loves Nigeria but he also believes in Nigeria and Nigerians , just as he believes in Africa and in Africans.''
After President Olusegun Obasanjo relinquished power in 2007 Fani-Kayode, together with a number of other key members of Obasanjos inner circle was forced to pay a heavy price for that loyalty by the in-coming administration of President Umaru Musa Yardua. Yarduas government unleashed a vicious and unprecedented wave of virulent criticism, disinformation, false accusations, malicious prosecutions and misrepresentation on most of those that worked closely with Obasanjo mainly in an attempt to court cheap popularity with the people and secondly in order to cover up its own incompetence and inadequacies by diverting the attention of the people away from the obvious fact that they were not, and they could not, run the country as well as the previous government had done. Fani-Kayode was one of the principle targets of this wave and he had more than his own fair share of persecution. This is because some believe that it was time to "pay him back" for his vigorous and unrelenting defence of President Olusegun Obasanjo whilst he was his Special Assistant on Public Affairs. Despite this Fani-Kayode has refused to flee Nigeria and instead elected to stay and clear his name from all the allegations that were made against him.. He has also resolved to continue to play a role in the affairs of this country well into the distant future. This resolve was corroborated by the fact that despite all the challenges he is facing he still recently declared his intention to run for the governorship election of his native Osun state in 2011.
In 2007, there was a report on the internet and a Nigerian newspaper that Chief Fani-Kayode's former Special Assistant miss Chioma Anasoh was arrested and detained at the airport for laundering 250,000 USD for him. The report also stated that Fani-Kayode was at the airport and used his influence to secure her release. This report was totally false and neither did any of this ever happen. The Nigerian customs also denied that she was ever caught or arrested with 250,000 USD at the airport. Chioma Anasoh herself later formally denied the allegation and refuted the story in Thisday Newspapers ( www.thisdayonline.com/nview. php?id=82302 ). She then took out a legal action against The Mirror Newspaper in a Lagos High Court for publishing the fake story and sued them for defamation. The same report also alleged that Anasoh had been Fani-Kayodes lover. This allegation was not only emphatically denied by Chioma Anasoh in her statement of claim which was filed in court but it also constitutes one of the grounds on which she has sued the newspaper. In June 2008, Fani-Kayode and some others were arrested, detained and interrogated for a few days by the EFCC (Economic and Financial Crimes Commission) over the 19.5 Billion intervention fund of the Aviation sector. After a thorough investigation all charges against Chief Femi Fani-Kayode were withdrawn from the court by the EFCC as it was clear that there was no evidence that he had anything to do with the misappropriation of the intervention fund. As a matter of fact it was established clearly that he was the one that actually exposed the scam ( www.aviationsquare.org ) and ( www.femifanikayode.org/ mandate.html ).
All others that had been originally arrested and detained with him were later charged at the High Court but Fani-Kayode was not amongst them. However 6 months later, on the 22nd of December 2008, Fani-Kayode was re-arrested by the Economic Financial Crimes Commission (EFCC) for alleged allegations of money laundering. He was arraigned on a 49 count charge for money laundering. This was clearly politically motivated and provided more evidence of the persecution that the Yar'Adua regime was unleashing on all those that had once worked closely with President Olusegun Obasanjo. Amongst those that have been subjected to similar persecution, who have been declared wanted because they are out of the country and who are also being prosecuted in absentia are Nuhu Ribadu and Nasir El-Rufai. Again these charges are politically motivated. In my view there is absolutely no evidence of any wrongdoing or money laundering against Fani-Kayode and neither do I believe that El Rufai stole the billions that the EFCC is claiming. We await the verdict of the Courts but Fani-Kayode has sworn to stand and fight and clear his good name.
The amazing thing is that regardless of all that he is undoubtedly going through the man has remained totally focused on his political career, appears to be in high spirits and has refused to break. This surely is the stuff of which real leaders are made. Persecution and false allegations are nothing new in Nigerian politics and Fani-Kayode no doubt believes that it just a matter of time before he is vindicated. Regardless of which side of the political divide that you are on one thing is clear- Fani-Kayode is highly intelligent, well-exposed, well-educated, well-experienced, politically ambitious, highly resilient, extremely tough and in my view he is one of those that will play a key role in the future of this country regardless of the fact that some heartless individuals are attempting to destroy his political career and future. The truth is however that Femi Fani-Kayode is simply irrepressible. This is mainly due to his absolute faith in God and also as a consequence of his very deep religious convictions. He is indeed a man of faith and he can certainly hold his own and perhaps even outshine some of the brightest and best in the world's political stage today. The new Nigeria will certainly need such men and we, as Nigerians, should be proud of having such class and quality within our ranks.
PUBLIC AFFAIRS ANALYST,
Lagos, Nigeria (West Africa)