Date Published: 10/13/11
President's Keynote Address at Retreat with Private Sector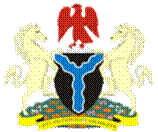 KEYNOTE ADDRESS BY HIS EXCELLENCY, PRESIDENT GOODLUCK EBELE JONATHAN, GCFR AT THE PRESIDENTIAL RETREAT WITH THE PRIVATE SECTOR AT BANQUET HALL, STATE HOUSE, ABUJA, ON THURSDAY 13 TH OCTOBER, 2011.
Protocols
It is with great pleasure that I welcome all our guests to this retreat.
As a mark of its importance, this Retreat brings together key functionaries of this Administration and leaders of industry to brainstorm and strategise on the most critical issues underpinning our development as a nation.
This Retreat could not have come at a more auspicious time in our nation's history. The global economy is facing uncertain times, as developed and developing nations, alike, strive to recover from the ongoing global economic upheaval.
Several nations are grappling with the grim realities of a protracted crisis. Prospects for global economic growth remain unbalanced.
We have tried to be pro-active in response to these issues. Primarily as part of my Administration's Transformation Agenda, we are adopting and implementing more prudent macroeconomic and fiscal policies over the medium-term horizon.
We understand that the global challenges also present opportunities for us, as a responsible Government, to strengthen our economy by implementing key economic policies.
Some of these, which are already at the implementation stages include:
Accelerating economic diversification by improving our investment environment;
Ensuring that our sustained economic growth results in significant employment generation for wealth creation; and
Implementing fiscal policies that support the private sector, as it reverts, in line with our national Transformation Agenda, to its traditional role of driving economic development and growth.
Hence, this Retreat is organised to encourage discussions, debates and partnerships between members of the private and public sectors, including the regulatory bodies. Our hope is that this will help to secure a constructive engagement among all stakeholders to achieve our desired national economic objectives. This is a historical responsibility. Our people demand it and we must work together to deliver on our promises to our citizens.
In my view, the following areas of collaboration and engagement with the private sector are pertinent.
Our historical over-reliance on oil revenue has hampered the growth of the non-oil sectors of our economy. I am happy to inform you that this Administration is committed to reversing this trend by implementing targeted interventions to boost non-oil and real sector productivity.
For instance, under the Agricultural Transformation Action Plan, efforts are underway to improve the productivity, yield and competiveness of key agricultural commodities with significant export potential. By harnessing the value chains in the production of cocoa, groundnut, oil palm and rice, as well as for cotton, cassava and sorghum, we will conserve billions of dollars in foreign exchange that would otherwise have been spent on imports. We will equally reverse the unsustainable food importation process, which has fuelled domestic inflation.
And in effect, improve our national food security position; and unleash the sector's potentials for employment generation and wealth creation.
We are open to your views and suggestions on this and other issues, including this Administration's proposals to do the following: build a private sector-led fertiliser industry; develop commodity marketing institutions; introduce Staple Crop Processing Zones; introduce commodity exchanges and other innovative agriculture financing mechanisms; develop world-class storage infrastructure; and adopt a more sustainable tariff policy.
In previous economic recoveries, higher growth has not visibly translated into sustainable job creation for the benefit of all Nigerians. However, employment generation for wealth creation remains at the heart of our current Transformation Agenda.
We remain committed to ensuring that ordinary citizens enjoy the tangible benefits of economic growth by benefiting from the gainful employment opportunities which our economic growth will stimulate.
Our proposed interventions are multifaceted and range from, revitalising key segments of the manufacturing sector; increasing capacity utilization and developing manufacturing clusters for leather, textiles and food processing; promoting housing and construction through the development of a viable mortgage system.
Some of these interventions are borne out of our recent engagements with the private sector, especially through the work of the Job Creation Committee and the Job Summit, respectively. As we move to actualise the commitments we made during that Summit, we solicit your input into our job creation strategies to maximise their short term, medium-term and long-term impact on poverty reduction and wealth creation.
Ultimately, to achieve sustainable and inclusive real sector growth, we must be resolute in our commitment to effectively enhance our domestic investment climate, and so empower our industries and businesses to create jobs and wealth.
Accordingly, in line with the Government's commitment to ensure good and responsible fiscal policies, we are committed to maintaining the fiscal deficit at below 3% of GDP during the life of this Administration. This would result in a deliberate and systematic reduction of domestic borrowing by Government to bring it to sustainable levels. This Administration is also accelerating the implementation of key trade, tariff and customs reforms mostly to improve the domestic investment environment.
There are proposals to phase out petroleum subsidies in a deliberate and responsible way that will:
harness revenues for capital stock formation;
leverage on private sector investments in public-private partnerships (PPPs) to help bridge the infrastructural gap; and
create incentives for investment in refineries and the petrochemical industries.

However, in the event of deregulation, this Administration is committed to investing the resources in tangible infrastructure and providing social safety nets and other mechanisms to moderate the impact of the reforms on the most vulnerable segments of our society.
Our external trade and tariff policies are also to be carefully reviewed. There is no denying the need to promote our own domestic industries and protect them from unfair trade practices. We must also adopt a more responsive tariff policy that recognises the limitations of an over-extensive prohibition list.
In this regard, we need to arrive at more effective trade and tariff policies that facilitate the creation of local businesses and jobs. We are determined to accelerate the implementation of the 48-hour ports clearance reforms, improve the efficiency of the Nigeria Customs Service and other related agencies, and reduce the incentives for smuggling.
This Administration is also working with the National Assembly to pass the Petroleum Industry Bill into law, even as we intensify our engagement with the Legislature and other key stakeholders to agree on critical reforms to the fiscal regime for our oil and gas sector.
During the course of this Retreat, we will discuss various fiscal and other policy measures. I encourage us all to dialogue openly, frankly and in good faith. Let us consider dispassionately the various policy options and alternative paths that may lead towards our destination. Let us collectively decide on the best course that will swiftly propel us to the attainment of our shared goals as a nation.
As evidenced by our strong economic growth in recent times, our nation has proven resilient to the global economic downturn. However, we face formidable challenges ahead in charting a course towards the achievement of our developmental objectives outlined in this Administration's economic transformation blueprint.
Indeed, some of the fiscal, monetary and other risks that we must mitigate and resolve are already becoming more apparent and will require decisive interventions to address them.
I note, with thanks, the patriotism, commitment and support that all the participants have demonstrated in being here and look forward to the policy outcomes this Retreat will generate. This retreat is the first of many such government and private sector retreats that will be conducted in the life of this administration. Subsequently, there will be sector-by-sector retreats with a view to getting the best out of each identified sector.
Let me thank you all in advance, for your contributions and collaboration as we strive to attain a positive socio-economic transformation for the benefit of all Nigerians.
I am indeed grateful for your kind attention.
May God bless you all, and may He bless the Federal Republic of Nigeria.