Date Published: 07/09/10
Press Release from CG Boss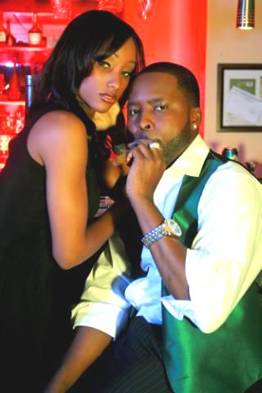 C.E.O & Co Founder of Camp Green Records
Why did it take Camp Green Records a while to bounce back?
"Nah, I don't think it was that long ago" Prince Beejay C.E.O and Co Founder explained about the new situations at Camp Green and Oxygen 2. "You know we at Camp Green pride ourselves in perfecting the art of music creation from the management team to the Artist(s) on the roster. While Camp Green had to go through a forceful reorganization we are now bigger and stronger than ever, the more reason we are able to present to you the dynamic duo of PSean and Jay Cube as "Oxygen 2"…the newest face of African hip hop.
Let me take time out to talk about our newest project "Fresh Air Therapy Vol. 1mini LP" as you know the album, the mix tape I meant, I keep referring to it as an album because I know the amount of work that was put into the project…. anyway the mix tape is set to debut on July 9, 2010… we chose the opportunity to work with Zimbabwean Producer Archapello and Sound Atlanta Studio's because they make good music, when you put a good producer together with top notch potentials you make great music. I think PSean and Jay put a lot of hard work into making the mix tape or as we like to call it Mini LP."
What happened between Camp Green and Chief Capo?
Prince Beejay goes on to talk about Chief Capo and G Muzik
"First and foremost, let me just squash any misconception out there if there is any about Capo leaving the Camp on ill terms. Capo is a very close friend and one whom I personally consider family. To address your question, yes, it is true that situations lead to new situations which lead to Chief Capo and GMuzik. Even though he is no longer with the Camp, we still remain his number one fan and we where happy to have been a part of music career thus far, especially with the hit single "Your World" and "Rock Boys Re-mix." Let me conclude that, Chief Capo remains one of the most seasoned Artists in Africa; he raises the bar and drives hard. He's amazing. Cause "The art is not to give in, to carry on, persevere; Capo has these qualities" I can't get enough of his new single "Parole & My City."
Filed 07/08/2010
Afro-Gist TV