Date Published: 04/20/10
Oni's media aide alleges threat to his life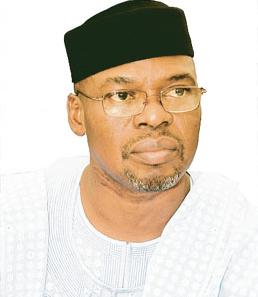 Segun Oni
The Chief Press Secretary (CPS) to the Ekiti State Governor, Mr. Wale Ojo-Lanre has raised the alarm over threats to his life.
In a statement yesterday, Ojo-Lanre alleged that he had been receiving calls on his mobile phones in the past couple of weeks, adding that, since he stopped picking anonymous calls, the callers have resorted to sending text messages, threatening to kill him.
The CPS noted that a text message was sent from a mobile phone number 08071450750, that read; "If you refuse to pick calls, you will at least read text. Ur (sic) useless, stupid, governor gave pupils expired milk and rotten eggs nd (sic) u denied, u ar all losers. U burnt Fayose's car and u denied, ur stupid governor, ur name is on the death list. This is not a threat but a warning."
From investigations, the phone number has been discovered to be owned by one Gbenga Egunjobi.
Ojo-Lanre stated that shortly after he received the text message, he got another one which suggested that the threat may be in connection with the impending tribunal judgment in the State.
"Though I knew the toothless bulldog in the guise of opposition were responsible for the threat message, I waved it off as a minor irritation until I got another one saying; 'say the truth, nd also tel Mr. Governor to say the truth, 14 th of this month is d judgment day, let's meet in court'. The latest one sent yesterday reads; 'Am stil there waiting. Mr Man don't think you can bring police if you do u will hate urself my boys dey around.'
"Even when I am buoyed in my believe that whoever that cannot give you life cannot take it, but I want to prevail on these desperate people to exercise restraint in their quest to rule Ekiti State.
"I want them to know that it is only God that gives power. If they tried in 2007 and they could not win, went to tribunal, got a resounding defeat, went to the Appeal Court, also got defeated because their prayer was not answered, went for a rerun and still lost, then, they should realise that it is only God, the Alpha and Omega that can give power to whom He pleases," he said.
Ojo-Lanre, who also noted that he had petitioned the State Police Command and the State Security Service (SSS) over the plot to assassinate him, added that it has become imperative for the State's Police command to mount security in strategic areas in the State.
"We are aware that there are underground moves by unknown assassins to terminate the live of some high ranking government officials. The plot has given these element partial success in that they have succeeded in killing a prominent traditional ruler in the State and the Provost of the College of Education, Ikere Ekiti.
"The grand design, as we uncovered it, is for them to mow down government officials to give the impression that armed robbers attacked them and that the Governor, Engr. Segun Oni is not capable of handling dire security situations in the State," the CPS said.